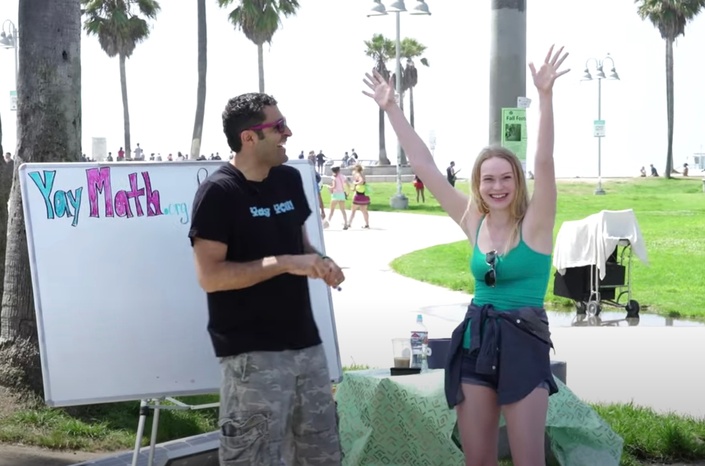 Algebra
Learning math can actually be fun and connective. Fellow teachers and homeschool families, here's the Algebra program your students will thank you for.
Watch Promo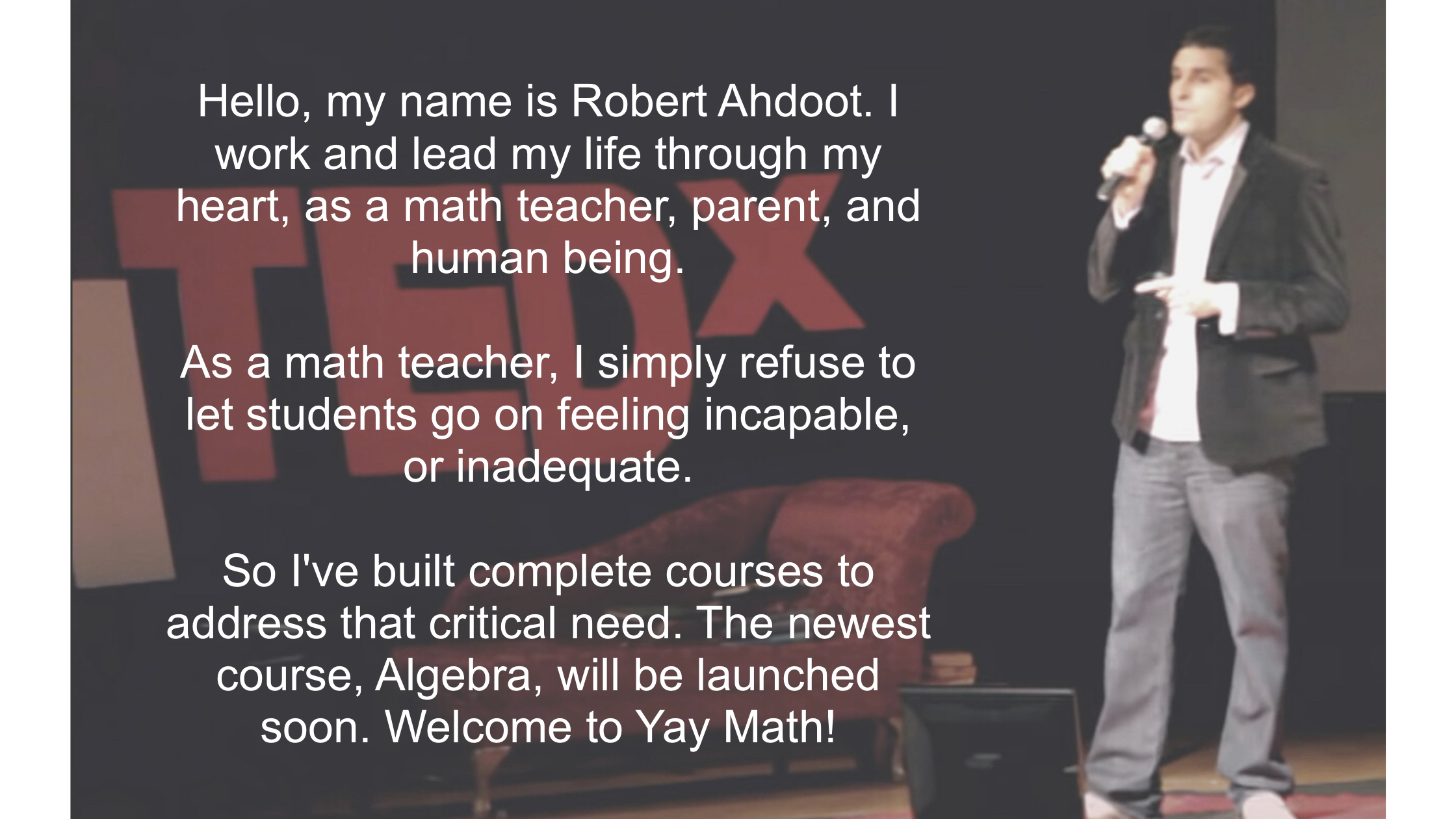 You asked for it, and it's coming. Yay Math's Algebra course is on its way!
Launch date: July 21st

Want to get on the waiting list? That way, you'll be the first to receive insider updates, plus gain access to some jaw-droppy features.
Yes! To join the waiting list, click here.

This will be the best course Yay Math has launched to date.
It imparts the math in intuitive and easy-to-understand ways.
The curriculum is end-to-end; a complete school year of Algebra material. No book or anything else necessary.
Ever heard a student laugh while learning math? It ignites your heart.
Students may come in with fears or anxieties regarding math. But they come away feeling good. About the math, and about themselves.
Some people... well, lots of people in fact, immediately associate math learning with negative emotions. And no matter how much a student valiantly grits their teeth and tries to get through it, we all know the truth. The truth is that no one can learn at their best if their mind and emotions are locked in a negative state.
That's the burning reason behind what I do. It's the backbone of my educational and parenting philosophy, and if such values resonate with you as well, then so too will this program. Thank you for considering it.
To join the waiting list, click here.

Your Instructor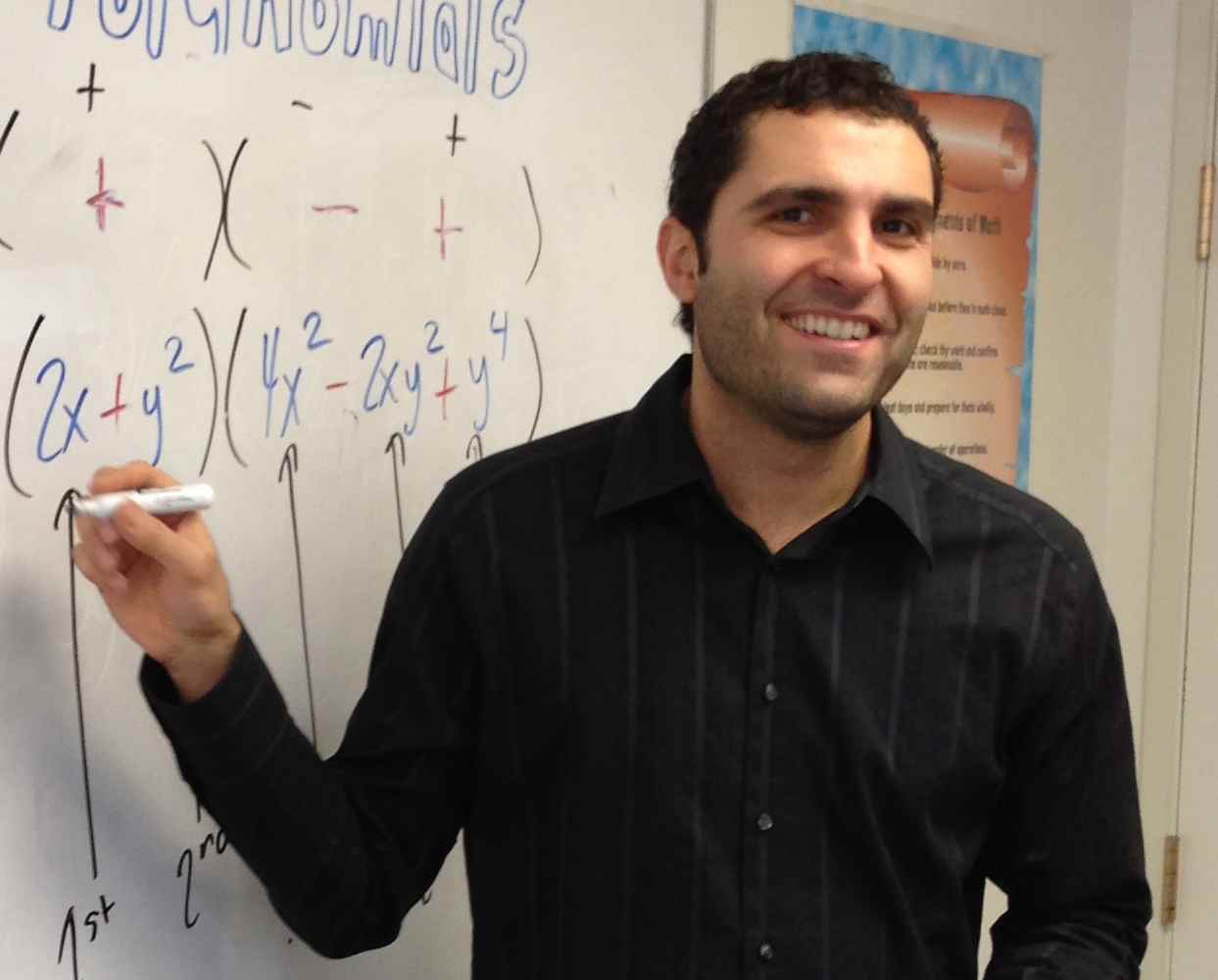 Robert Ahdoot began his teaching journey more than a decade ago as a classroom math teacher. Throughout that time, his personal mission was to explore every specific way to reach his students. He saw firsthand how learning ignited when he connected to them as people. When in such an elevated space, any prior feelings of shutdown they had experienced vanished. One mental note led to several, which led to a living and growing teacher playbook. Through years of dedication and focus on student connection, his classes became fun, lively, and positive beacons of learning for both him and his students.
Yet within so elevated a space, he and his students felt a restlessness. It was the dawn of the video era, and they knew that what they were stumbling upon something could truly benefit others, if they could only experience it themselves. So out came an impromptu camcorder perched atop a precarious stack of books, and the Yay Math movement was born.
YayMath.org is a free online collection of math video lessons, filmed LIVE in Robert's classroom, featuring authentic student interaction, that's both fun and emotionally connective. It has given life to now iconic, full costume math characters, like the "MathemaGyptian" and "MathemaChicken." Since its inception, Yay Math videos are viewed at a staggering 2 million minutes per month.
Yay Math's online proliferation has provided Robert the opportunity to give multiple TEDx talks on conquering math anxiety, speak at schools about how to permanently achieve inspired learning, create comprehensive online courses for teachers and homeschool families to use, and pen his debut book, One-on-One 101: The Art of Inspired and Effective Individual Instruction. It's the complete guide to connecting to kids, and it has been adopted by multiple school administrations as a blueprint for cultivating transcendent student-teacher learning relationships.
Robert and his family recently returned from a 6-month trip through much of the world. He now lives with his wife and two daughters in Oregon.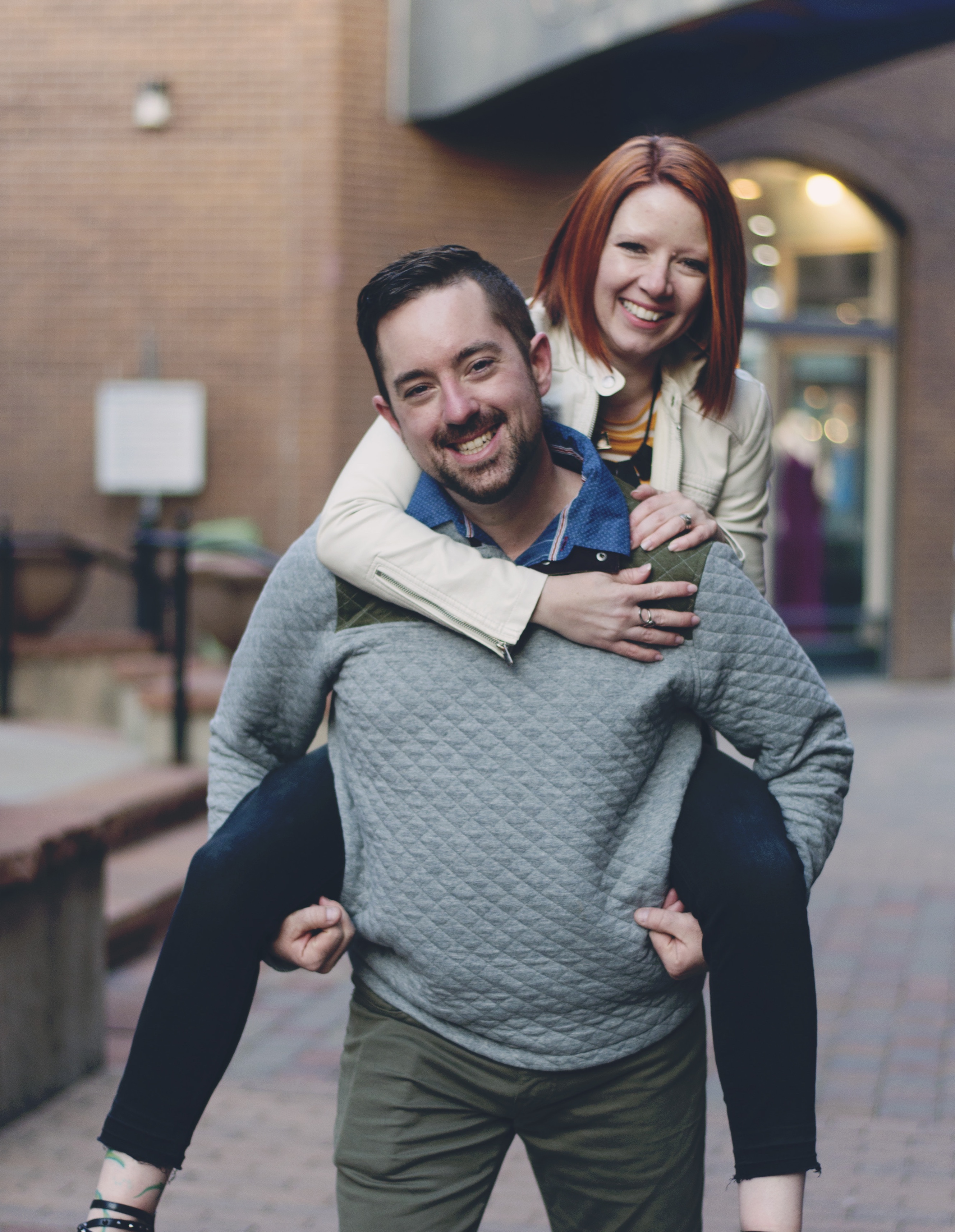 Hello Robert,

I wanted to thank you for your great explanations of math. I am an Army combat veteran with Traumatic Brain Injury and I had forgotten most of my algebra from high school. I had to take a math placement class for my university and used your videos to prepare me.

I was able to pass all of the required courses and when asked if I wanted to take the higher level of math optionally, I took it because I was confident. I graduated with my bachelors in May.

My wife Susanne will be returning to school this semester, and I have been showing her your videos in preparation. She wants you to know that math was her worst subject and likely the reason she didn't want to return to college, but she feels much more prepared now. I assign her one of your algebra 1 videos every day and we review it at night.

As a teacher, you are an inspiration to your audience, and I hope for the best in your future. People like you make the world a little easier to navigate through.

Yours very respectfully,
- Jeffrey T, Fort Collins CO

This course is closed for enrollment.